Most patients with a life-threatening illness wish to be cared for at home.  Our home-care team is here to fulfil that wish.
The aim of care at home, which is how we began our work in 2010, is to provide specialised and personalised medical, nursing, psychosocial, and spiritual care to patients who wish to be cared for in the comfort of their own homes, whatever their needs, hopes, wishes, concerns, and aims may be.
During the first home visit, our health-care team carries out a full and comprehensive assesment of the needs and wishes of the patient and their caregivers.  Together, they draw up an individual care plan.  The health-care team carries out a programme of visits based on the care plan, and provides appropriate care depending on the needs of the patient.
Of course confidentiality is a prerequisite for the relationship of "Galilee" "with every patient and is carefully guarded and respected by all.
Medical and nursing care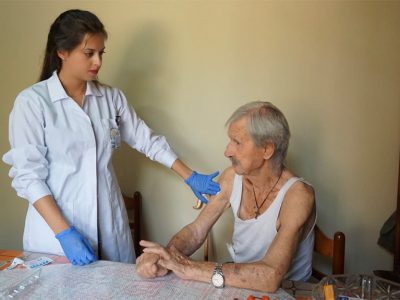 A significant cause of suffering for patients with life-threatening illnesses is due to physical symptoms of the illness itself as well as the treatments used to combat it.
Our nurses assess and tend to the physical care needs of a patient, especially of those who are confined to bed.  This includes dressing wounds and bedsores, managing stoma care, taking blood samples, and monitoring the implementation of medical care.  They also teach caregivers practical care techniques.
Our doctors look at a patient's medical history, test results, scans, and medication, examine patients, and, if necessary for symptom relief, may write out other prescriptions.
Psycho-social care
The psychosocial care we provide to patients and their loved ones helps them to clarify and deal with the fundamental challenges arising from the new reality of living with a serious illness.
To this end our social workers carry out a comprehensive assessment of a patient's social needs and the family's support framework.  They help patients and those close to them to have those difficult conversations that arise during the progress of an illness.  They provide psychosocial support and help them link up with other health units, such as health centres, the state Home Help Programme, EOPYY (the Social Security Organisation in Greece), welfare services, psychiatric care units, and so on.
Other types of care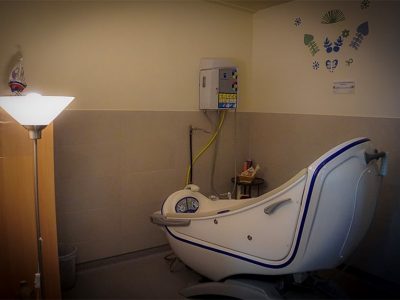 One of our aims is to help patients maintain mobility, their zest for life, and their existing roles as far as possible. In this the hospice's physiotherapist plays an important role.  The physiotherapist draws up an individualised plan of exercises and breathing exercises for every patient and helps him or her carry it out. Patients may also need to have massage therapy, such as lymphatic drainage massage, or hydro-therapy in the Centre's special hydrotherapy bath.
Spiritual Care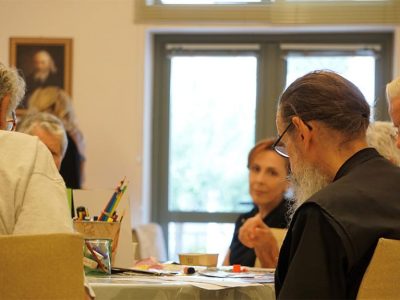 Patients and families of those with a life-threatening illness often have existential and metaphysical questions. They question their belief system, they search for meaning in what they are going through, and they are anxious about what their illness and life will bring.
If requested, a specially-trained priest can provide spiritual support, either at home or at the hospice.
---
Frequently Asked Questions about Home Care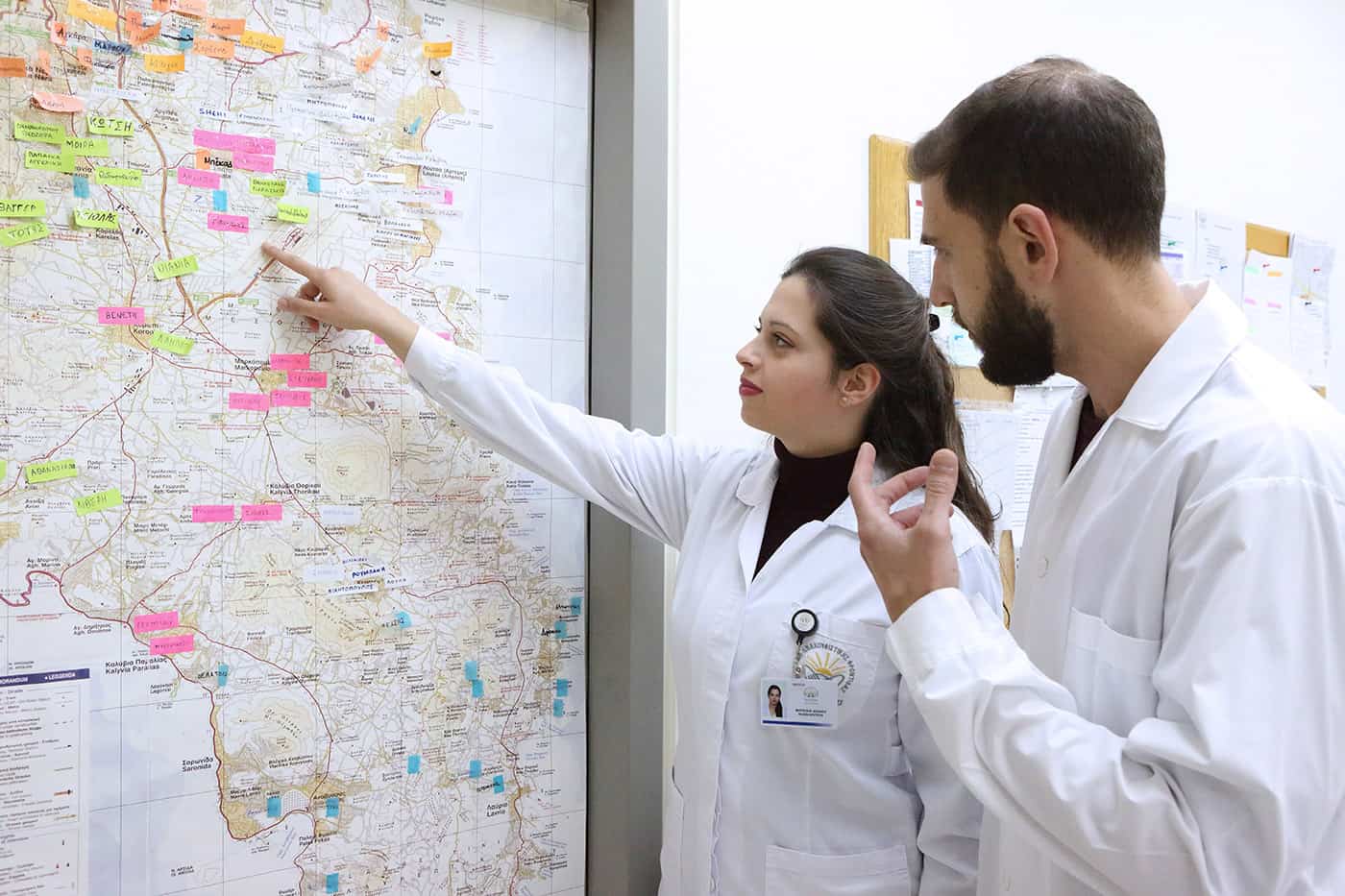 The care plan and visits programme are adapted according to a patient's needs and wishes. Our healthcare team might visit you a few times a month or every day. Visits are mainly carried out by our health care professionals that are most suitable for the patient's specific condition at the time, although members of the team will pay regular visits. Home visits are arranged between the hours of 8am and 3pm.
If you need to speak to us urgently about a medical problem outside these hours (i.e. on weekdays after 3pm or at weekends) and you do not already have instructions on how to deal with the matter, then you can call our emergency helpline.  We want you to know that you are not alone.  A specialised healthcare professional who is familiar with your state of health will give you appropriate advice to help relieve your symptoms.  Your continued peace of mind is important to us.
Galilee Palliative Care Centre is a comprehensive palliative care unit that provides services at home, the day care centre, our outpatient clinic, and the residential hospice.
Patients can benefit from one or more of these services, depending on their needs, wishes and aims at any given time.
If you are receiving home care, you can attend the day care centre or come for an assessment at our outpatient clinic.  It may also be necessary for you to stay for a short period at the residential hospice, after which you can then go back home and continue to receive care.
Your comfort and wellbeing at home are important to us.  The right equipment helps combat and prevent certain symptoms.  Here are some of the items of equipment we can lend you for as long as you need them: hospital beds, air-mattresses, portable toilets, nebulizers, wheel-chairs, and medical walkers.  When you no longer need the equipment it will need to be returned to us as someone else may need it.
Unfortunately we cannot accept unused medicines, food supplements or consumables.  An alternative is to donate them to a community pharmacy or to take them to your nearest pharmacy for appropriate disposal.