About us
Galilee Palliative Care Centre provides palliative medical and nursing care, as well as psychological, social, and spiritual support to patients and their families.  Our aim is for all those who come to us to be able to discover how much more life there can be in each moment.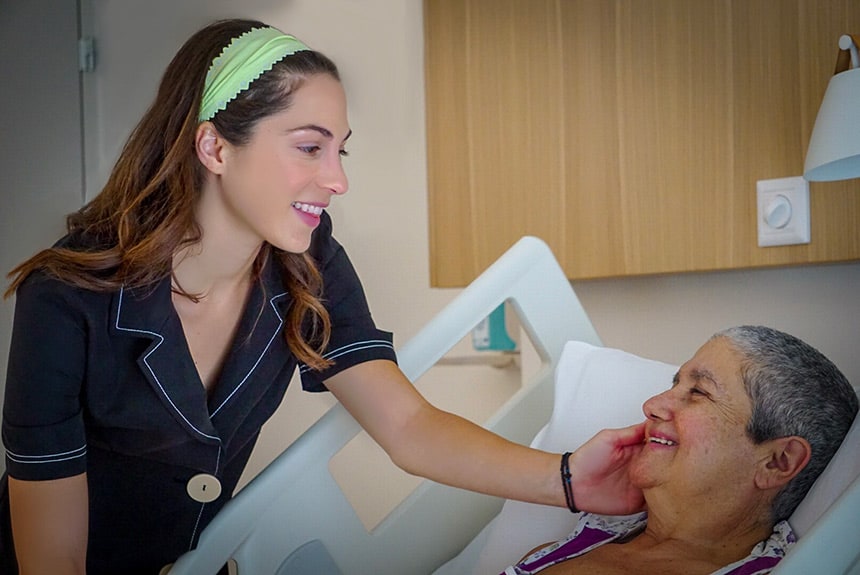 We believe that the world would be better if all patients with a life-threatening disease could spend as much time as possible with those who love them.
We offer palliative care to patients with cancer and motor neuron disease (ALS):
Our interdisciplinary team of doctors, nurses, psychologists, social workers, physiotherapists, occupational therapist,s and priests, supported by our administrative team and our trained volunteers.
Having as our guiding principle that palliative care and support should be provided irrespective of a person's social standing, financial circumstances, cultural background or religion, we offer our services free of charge.
The Galilee Palliative Care Centre was founded in 2010 under the auspices of the Holy Metropolis of Mesogaia and Lavreotiki, bringing to life the vision of Metropolitan Nikolaos: "Our aim is to relieve pain, to embrace the suffering of others and to share the burden of the patients and their families—to support them in every possible way."  This is the essence of palliative care—to relieve the symptoms of the illness, both spiritual and physical, to improve quality of life, and to ascribe value to every moment.
The Galilee Palliative Care Centre is the first of its kind in Greece, and the first palliative care center to offer a comprehensive range of support.
Our hope is that our center will serve as a prototype for the creation of similar foundations throughout Greece.
We have provided care to thousands of patients and their care givers through the Diocese of Mesogaia and Lavreotiki, and also throughout Attica supported by contributions and sponsors.