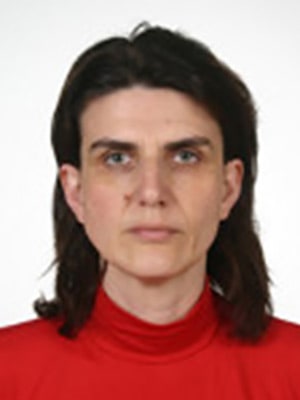 Nurse, specializing in Palliative Care. Director of Training and National Development at the Hospice "Casa Sperantei" in Brasov. Special Advisor on Training for the Unit.
Following her studies in Nursing at the Medical High School of Brasov, she joined the Home Nursing Team of the Hospice "Casa Sperantei". Alongside her clinical work she continued her studies at the Medical College and then at the Medical University of Bucharest where she gained her qualifications in the medical specialty of Palliative Care. In 2010 she undertook post-graduate study in Palliative Care at the Harvard Medical School and since 2017 she is a PhD graduate.
Since 2008 she has been Head of the Nursing Department at the Hospice "Casa Sperantei" in Brasov Romania. She has been the National Coordinator for Training in Palliative Nursing Care in Romania since 2006, dealing with the organization, supervision and teaching of all Palliative Care Courses at all three levels of education in Palliative Care for Nurses. Since 2011 she is responsible for the educational nursing programs in Central Eastern Europe.
As of 2018 she is Assistant Professor at the Transylvania University as educator in clinical practice sessions for Palliative Care and Human Care disciplines.
She participates in national and international bodies with three aims: (a) to develop a unified, standard program of studies in Palliative Care Nursing at a foundation and postgraduate level, (b) to create a technical handbook on Palliative Care for Nursing Students and a corresponding manual for teachers of the subject and (c) to provide practical training for nursing staff working in specialized Palliative Care Organizations. Since 2011 she has been a trainer at an international level with ELNEC.
During her academic career, she has published several books and articles on medical journals concerning Palliative Care.