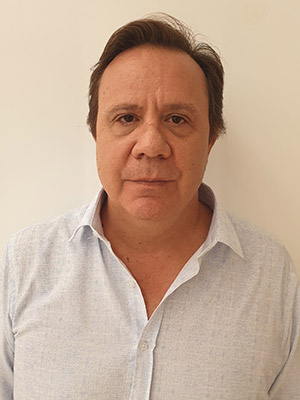 Physiotherapist
GRADUATE OF THE DEPARTMENT OF PHYSICAL THERAPY OF TEI THESSALONIKl (1989).
He did a 6-month internship at the hospital AHEPA THESS/NIKIS in the neurological and neurosurgical clinic. Worked in the ICU of the Evgenidion
Hospital in 2003. He obtained the qualification of a nurse paramedic at the Health Corps of the National Health Service.
In 2006 he was certified in Adult Education with a seminar at the KEK SVIE 300 hours and in 2021 he got certification in CPR with external automatic defibrillator from EKAB ATHENS, physiotherapy both at the level of rehabilitation centres and in home therapy from 1991 to 2018.
In 2020 he worked for 3 months at the Galilee hospice as a physiotherapist where he continues until today since July 2023.